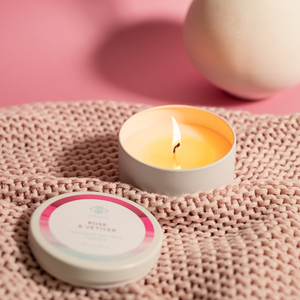 Coconut Soy Wax candle scented with a blend of our Rose & Veticer scent. These clean-burning candles are formulated and hand-poured in the Maldives.
Burn time: approx 30hrs
Weight: 140g
The scent of Rose & Vetiver takes you back in time to the age-old Maldivian tradition of scenting wardrobes with dried vetiver roots.
The earthy notes of harvested and dried vetiver, blended with the sophisticated and sweet Maldivian pink rose makes for a luxurious scent perfect for unwinding at dusk.
With a balance of earthy and floral notes, this scent will create a calming and relaxing atmosphere in your spaces.